A framework agreement is an agreement between legal entities, rarely also natural persons, which, for example, concern a cooperation, a client-contractor relationship or a seller-buyer relationship.
In addition to the general data of a framework agreement (subject matter, terms, etc.), the companies or independent parts of the company that are to participate in the agreements of the framework agreement are recorded.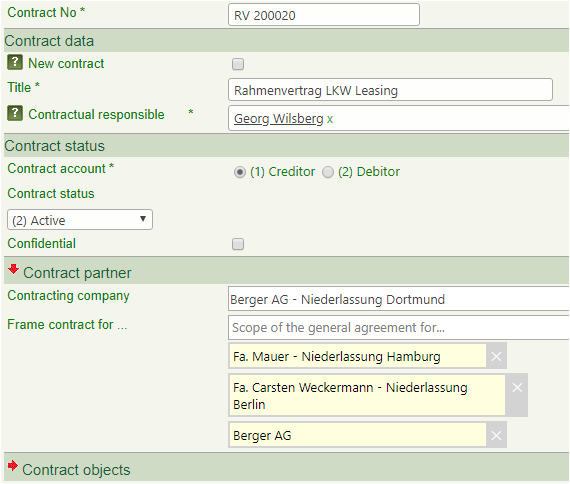 The following individual agreements are based on the above-mentioned framework agreement.