As a SharePoint solution, DOCM Contract Management provides you with a large number of predefined graphical evaluations for the evaluation and evaluation of contracts. In addition to an overall view of the contract with regard to the contract status (contract process status) and contract costs, there is always the option of evaluating individual parts of the company or companies.

See the graphic representation of a vendor evaluation according to the following key figures:
Technology indices
Logistics indices
Quality indices
Purchasing indices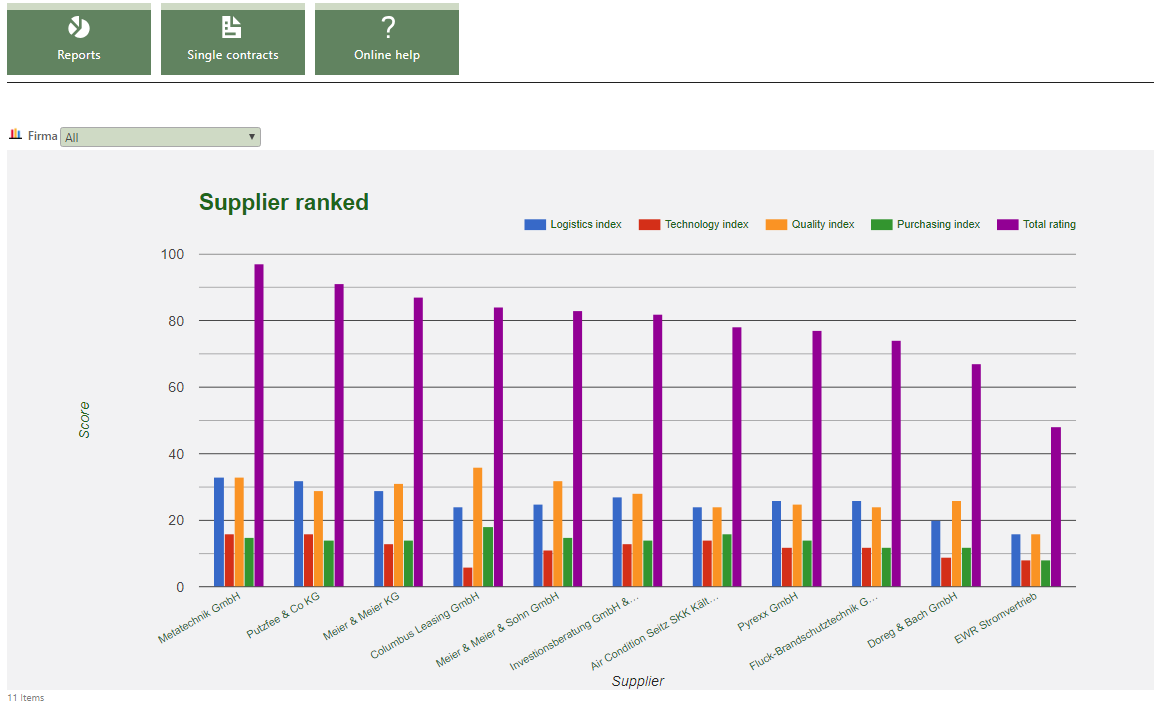 Further company-wide predefined evaluations of individual contracts are available as templates: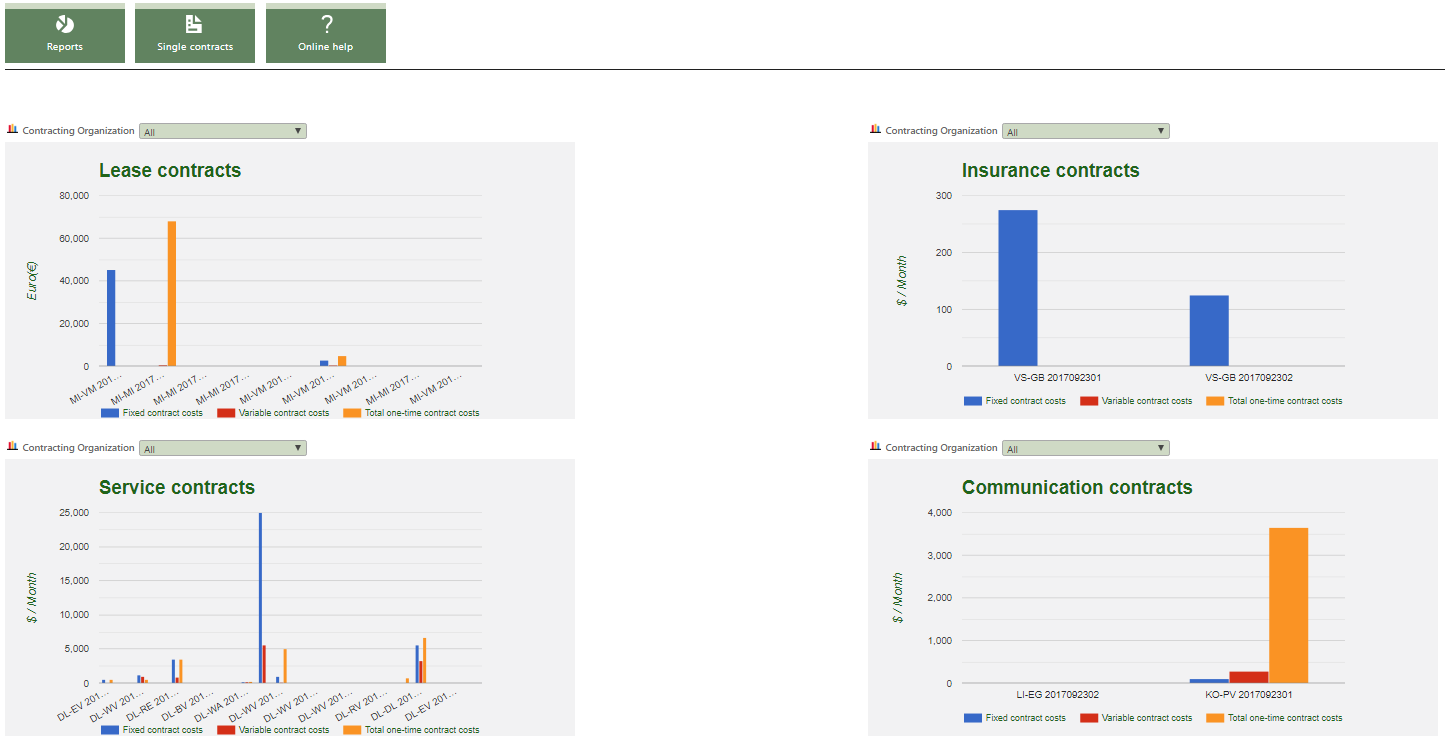 After appropriate training, these evaluations can also be created by the user himsel
f.